Seo Miami
#1 SEO & Web Design
Company in Miami
SEO & Web Design Company in Miami with over 10 years of experience in SEO Marketing & Web Design.
Our Main Goal is to increase the visibility and exposure online of your website attracting more clients to your business. SEO Miami makes sure you that your website is 100% Google Friendly and you're increasing organic traffic every month.
GET A FREE QUOTE

- 786-355-8085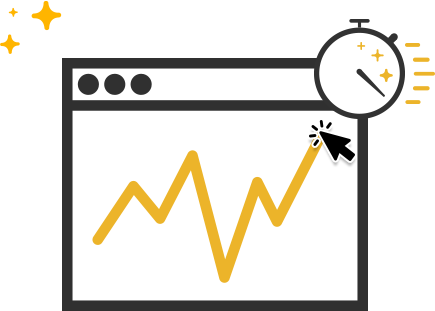 #1 SEO Experts
Why SEO Miami?
We provide the best results at a fraction of a price any big company would charge you. SEO Companies usually utilize our services to rank their clients, marking up our work up to 200%.
Quality SEO does not come cheap. However, quality SEO can be budget-friendly. At SEO Miami, we aim to provide SEO services at the best value for the money.
Guaranteed Google First Page

Results within 3 Months

Over 10 years of Experience
SEO Miami - Services
#1 SEO Company in Miami
We offer SEO, Web Design, Paid Advertising and Local Business Boost. Our service delivers the best result, regardless if we work with individuals, small business, or huge corporations. We offer a unique SEO Marketing Strategy that will fit the needs of our client.
At SEO Miami, we vow to commit our time, resources, and effort to each of our clients. This is why we make sure that we limit the number of our clients in order to serve them better. We also have a non-compete clause. This indicates that we only take 1 client per niche per city.
Example: "Real Estate Miami" or "Restoration Company in Miami"
CALL US 786-355-8085
SEO STRATEGY & PROCEDURE
WITH SEO MIAMI
1

Call Us - Business Explanation




We will conduct a short interview that will determine how we can help your business grow.

2

SEO Strategy Discussion




We will send a unique SEO Strategy that will suit your business based on the interview that we have conducted.

3

Business Keywords Research




We conduct a keyword research that will find a low-density, high-profit keyword that can drive the highest organic traffic for your business
4

Web Design (SEO Focused)




We begin creating a website that is SEO friendly. The website focuses on the main keywords to ensure that it can achieve a first-page rankings on Google.

5

First step, Completed.




Your Business Website is complete, we will start Our SEO Monthly Plan to boost every single point of your website to rank in Google and provide you every month new results with new keywords. You will be amazed on the results you're going to see within 3 months.
SEO RESULTS GUARANTEED
When it comes to our client relationship, we have built lasting relationships with our clients. Our aim is to provide them with continuous SEO Monthly Solutions. These solutions will be able to bring about more traffic to our client's business every month. With the increase in traffic on the client's page, there is also an increase in the monthly leads for their business. As proof of the result of our work, here is a list of some of our clients and the keywords that they rank for
AssetColumn.com
Web Design + Monthly SEO Plan
Nationwide Real Estate Company services we provide: New Design of their platform and SEO Monthly Plan. #1 Google Keywords: Wholesale Houses, Wholesale real estate, Wholesale Properties and more than 30 Keywords in #1 Position in Google
WaterdamageMiami.com
RE Design + Monthly SEO Plan
Restoration company in Miami, A boost to their website 100%. Service Provided: New Design and SEO Monthly Plan. #1 Google Keywords: Water damage Miami, Water Damage Miami Beach, Water Damage South Beach and more than 10 Keywords #1 in Google.
Sellmyhousefast.com
Web Design
Nationwide Real Estate Company that helps homeowners getting a right offer for their house they needed a total new design on their website. After the Re-design Their conversion went higher than a 150%.
Needtosellmyhousefast.com
Monthly SEO Plan
Real Estate Company from Miami, Needing a SEO Monthly plan to start generating more leads of potential sellers. #1 Google Keywords: We Buy Condos, Sell my house fast, We buy houses and more than 10 Keywords #1 in Google.
Armadiclosets.com
Monthly SEO Plan
Customized furniture company in Miami, Company needing to start growing in SEO #1 Google Keywords: Modern Closets Miami, Armadi Closets, Closets Miami and more than 10 Keywords #1 in Google.
Miamibeachlock.com
Monthly SEO Plan
Locksmith located in Miami needing to boost their traffic and generate more leads online. #1 Google Keywords: Miami Beach Locksmith, Miami Locksmith, Fort Lauderdale Locksmith and many more!
At SEO Miami, we are able to provide personalized SEO solutions to each of our client. Each SEO plan is uniquely designed to ensure that the business will rank even in the most competitive niche. Apart from the advanced SEO and Web Marketing Services that we provide, our edge is the personal relationship that we aim to build with our clients.
We're located in Miami
But we provide services worldwide
SEO Miami's physical address may be in Miami, but we are able to provide our services worldwide. We are able to conduct a virtual webinar for any of our overseas clients.
We also offer SEO consulting services where we teach our clients about actionable steps that can be done to increase online traffic. SEO Miami also offers solutions on how to rank high for the top search engines like Google.
Let's get you #1 on google
Call us today and see what we can do for your business!
CALL US 786-355-8085
---
SEO MIAMI + WEB DESIGN
Our SEO + Web design Package of is the perfect match to get refresh your website or create a new one with a 100% SEO Friendly structure and built in a way you can easily turn every dollar of your SEO investment into more conversion.
Don't waste time with a No friendly or not "ready" SEO Website, start first with a Web design and after we can start with our SEO Monthly Plan to get your business growing every month
---
Newest SEO Articles
Useful articles that our SEO Experts expose every week in our website, take a look!
Is it Time for a Web Redesign?
Apart from the content found on your website, it is important that your website is also visually appealing and SEO-friendly....