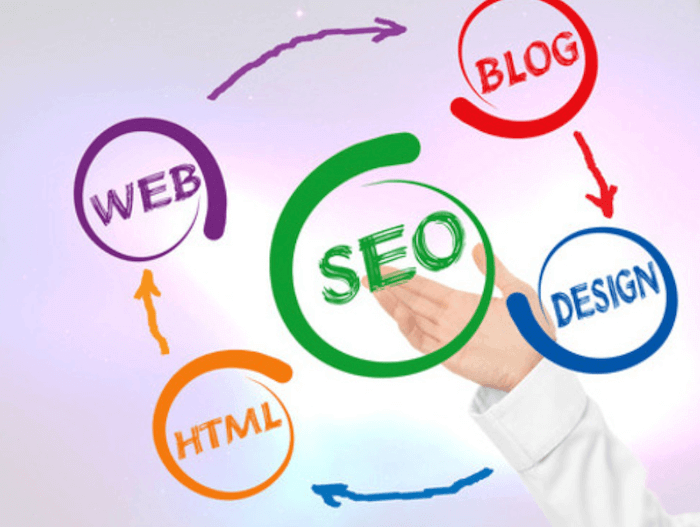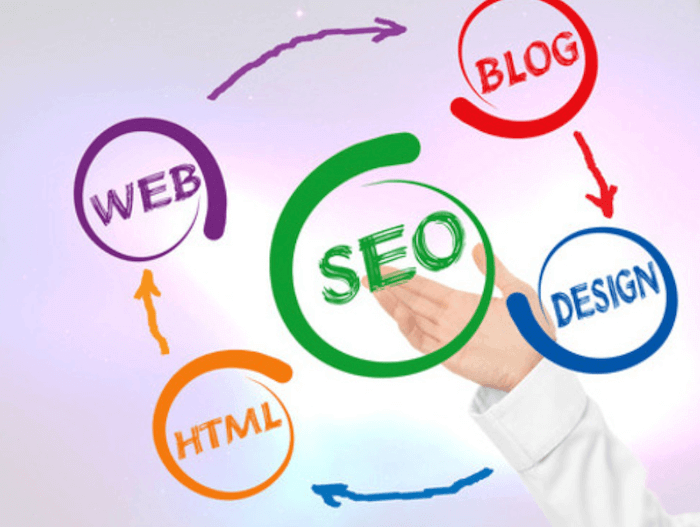 .webp
What Makes SEO Miami the Best SEO Company in Miami
You can find different types of SEO companies on the internet. Some offer good, quality services, while others are barely better than scammers. But if you live in Florida and you need quality SEO solutions then SEO Miami is arguably the best SEO company in town and the surrounding communities. 
With almost a decade of experience and a large professional portfolio, SEO Miami is the leading provider of online marketing and Search Engine Optimization solutions in Miami. Not only can we provide you with a winning SEO campaign that's guaranteed to put your site on the number one spot on the search results, but we will also help you beat your competition and gather high-quality traffic at the same time. So if you need our help or if you would just like to learn more about services then here's what SEO Miami can do for you.
What Makes A Good SEO Campaign?
In essence, Search Engine Optimization or SEO is all about convincing search engines to give your website the number one rank for your target niche or keyword. Now, this can be done fairly and honestly, or it can be done through algorithmic manipulation. Whichever way it's done, though, the intended goal is always the same: Getting to the top spot on Google. 
The basic idea sounds simple, but SEO is actually more complicated than that. For example, some SEO campaigns use bots and fake traffic to rank up their sites, while others use fake links and other black hat strategies to get a lot of traffic. Google and the other search engines have closed the loopholes on some of these tricks but some people still use them. The downside to these strategies is that they only work temporarily. Sooner or later, black hat SEO websites are either removed by Google or dethroned by rival sites with more robust SEO campaigns.
The opposite of black SEO strategies are the so-called 'white hat' strategies, and they favor consistent, long-term results instead of spam and algorithmic manipulation to get the top spot on Google's number one spot. While it's true that white hat strategies require more time, their results are also much more reliable. Not only are white hat websites more difficult to remove from the top spots, but many of them are also actively promoted by search engines.
SEO Miami specializes in white hat SEO strategies. We don't try to game Google nor do we use simple, short term gimmicks to give our clients the SEO results they need. Our goal is always long term, and when we start an SEO campaign, we aim for permanence and quality results. When we put your site on the number one spot for your target niche, we want you to stay there for a very long long time.
We are also concerned about quality traffic. Not only are we going to make sure that your site gets a lot of traffic. We will also make sure that a large proportion of that traffic leads to a high conversion rate, and therefore higher sales.
Facts About SEO
SEO Miami's services are all based on the latest facts about Google and the SEO industry. This information-centered approach allows us to create SEO campaigns which are responsive to the latest trends in the online marketing industry.
Here are several facts about the SEO industry that may interest you.
There are between 65,000 to 67,000 searches on Google each second.

Around half of all global eCommerce traffic come through search engines.

Around 93% of all online interactions start with search engines.

Over 80% of people ignore paid ads.

Around 50% of Google Searches come from phones and mobile devices.

The number of searches per day continues to favor Google, which gets around 90% of the market share.

Over 90% of page one results have at least one image on their page, and those that also have videos tend to rank higher.

According to many experts around half of all mobile searches will be done through voice features by 2020.

Around 45% of all Google searches are local.
SEO-Miami uses these and many other similar data to create effective and highly practical SEO strategies for our clients. Our team believes that the best SEO campaigns are those which are backed by solid data and follows the latest trends in the online marketing industry, which is why all of our SEO services always operate within the context of the latest news and the best data available in our industry.
Our Clients
SEO Miami has served hundreds of satisfied clients in the past, and we are prepared to provide the same high-quality services to you and your business. In fact, some of our most prominent clients include:
Water Damage Miami

ReLeadPro

SellHouseFast

AssetColumn

NeedtoSellMyHouseFast

Miami House Painters
Not only have we developed and managed these business' SEO campaign, but we have also provided them with better online sales. With our help, these businesses now have the number one spots for their target niches, and they are attracting large amounts of traffic regularly.
What Does SEO Miami Offer?
SEO Miami offers a wide range of services that cater to all kinds of clients and website owners. We have services for small and medium business owners who want to reach out to their local communities, and we also serve larger businesses which aim to expand their reach all over Florida. We even have SEO solutions for businesses that cater to a global audience. So if you are interested in hiring SEO Miami then here's what we can do for you:
A comprehensive set of SEO services. SEO Miami uses the latest techniques and strategies to put your site on the top spot for your target niche. Our SEO service package was developed using the latest facts, tools and techniques in the global SEO industry but customized for Miami and Florida based websites and businesses.
Combined with the rest of our services, we are confident that we will be able to provide you the top quality online marketing solutions that your business needs.
Research Solutions We also conduct thorough research services to provide our clients with in-depth information about their target niche and keywords. Not only will we help you understand your target market and the amount of traffic that you can expect to get, we will also provide you with information on your competitors.
We use online tools like Google Analytics and Google Trends to predict certain factors that influence our clients' target markets, and we also conduct keyword and link building research to identify which keywords and niches are most profitable for our clients, and which ones are not worth their time.
Finally, we also manually explore our clients' rivals, so that we can beat them on the page rankings. If you would like to learn more about SEO-Miami's SEO research strategy, please feel free to contact us soon. We will be happy to answer whatever questions you may have for us.
Reviews and Upgrades: If you already have an existing SEO campaign, we will review and upgrade it. Our team will look at every critical component of your new campaign to make sure that it is up-to-date with the latest trends and strategies in the online marketing industry.
And if your SEO campaign is outdated, SEO Miami will do what we can to bring it up to speed. We will help you to create better content, establish a more optimized natural link building campaign and make sure that your SEO campaign is compatible with online users who prefer mobile devices.
Virtual Support: Finally, SEO Miami also offers virtual support. We are prepared to answer your concerns with regards to your site's content, its backlinks, its search ranking and its visibility on most search engines.
And if you want a liaison, we also offer personnel who can attend to our clients for a certain number of days or hours each month. Their job is to offer help and support to provide our clients with all the assistance and support they need to keep their SEO campaigns on track.
And if you are willing to hire us to handle your web design and paid advertising needs, your virtual support contact will be briefed on your business' websites details, its features and your target niche. So don't settle for a company that takes its clients for granted. Contact SEO-Miami today, and we'll show you how virtual support can help you run a better business website.
Local SEO Services
Aside from our main services, we also offer local SEO services, for business owners who want to target a particular group or community. Local SEO is essentially SEO tailored for local marketing purposes. If you're not interested in a national or global audience, and you only have enough products and services for a specific city or community then local SEO can help you get what you need. So whether your target audience lives at Broward County, Palm Beach, Hilsboro, or in nearby cities like Naples and Fort Lauderdale, we will make sure that your SEO campaign is optimized for these communities.
There are two main reasons why local SEO matters. First, it reduces the amount of competition that your site needs to compete with, and secondly, it allows you to target a more responsive and local audience. In short, if your business operates in a particular city or caters to a particular group of people then Local SEO will lead to higher quality traffic and more sales.
In contrast, businesses whose SEO campaigns are not locally targeted end up with more competitors than necessary, and the vast majority of traffic that flows into their sites tend not to buy what they have to offer. So if you are interested in Local SEO, give us a call now and we will explain to you how the process works.
Back Testing
Creating a good SEO campaign is not enough. We also monitor and backtest our clients' SEO campaigns to make sure that they are generating the results that our clients want. When you hire our team, we will regularly optimize and monitor your SEO campaign to make sure that it is giving you the results that you and your business needs.
Firstly, we will test how well your site appears on an ordinary Google search. We will also test your site's search engine visibility on Yahoo, Bing, Duck Duck Go and various other platforms. We will also compare your website with those of your competitors so that we can measure its relative performance. And if mobile devices are a priority, we will make sure that your site looks great when it appears on tablets and mobile phones.
Our backtesting services was developed to make sure that our clients get the quality results they need, and as professional online marketing experts, we are not satisfied with simply creating and promoting websites. We also want to make sure that our clients' SEO and website marketing campaigns are generating high quality results. So if you're interested in our work, please feel free to ask us about our services at anytime.
Our Expertise
SEO Miami doesn't just offer SEO services. We also design, create and optimize websites. Our varied expertise gives us a more nuanced view of SEO that most other companies lack. Each SEO campaign that we put together is optimized for each client's business goals and content.
At the same time, our website design team will make sure that your site's code and its content's metadata are optimized for your SEO campaign. We will make sure that your articles get the best links and we will also reach out to other platforms in order to actively promote your content. So if you're looking for the best SEO and online marketing services, Miami has to offer. Just contact SEO Miami today, and we will provide you the services that you need.